Peace of mind
 for your finances
Access:

Financial decision-making tools

Investments that reflect YOUR ethical beliefs

Free access to financial advisers

Low-cost investment management
Whether you are an experienced investor or have never invested before, we provide the best solution for you.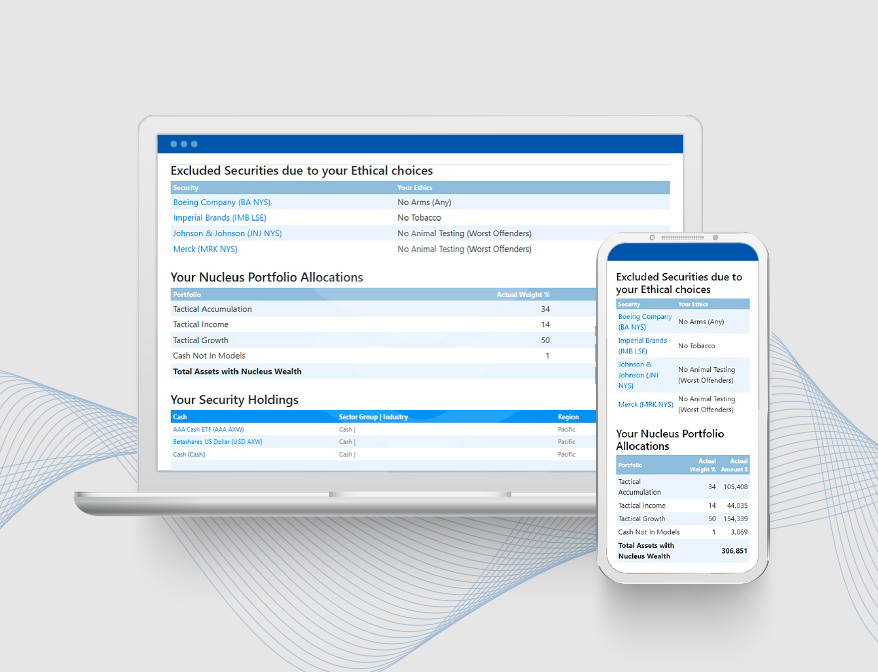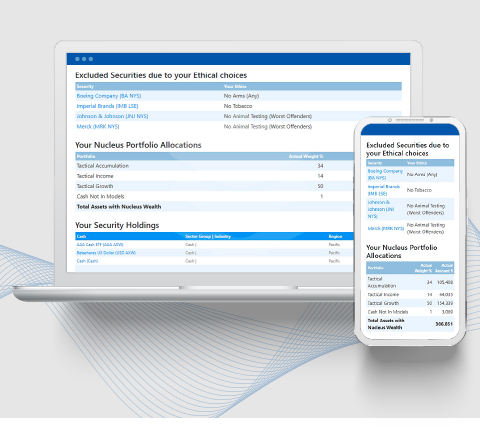 Why Choose Nucleus Wealth
As Your

Wealth Manager?

Simple Online Tailoring Process
Create and customise your investment within 10-20 minutes through our online onboarding portal.

A Safe Investment
We only invest in high quality securities to reduce risk. Your investment will only hold blue chip international and Australian stocks, cash and government bonds.

View your entire investment portfolio in our portal, outlining your asset weightings, which stocks you own and why. 

Active & Passive Investment Solutions
Offering both actively & passively managed investment portfolios, we provide a wealth management solution best suited to your goals & preferences.

Change Your Preferences Anytime
Update your portfolio anytime & anywhere for your ethical, risk & income preferences. Deposit or withdraw anytime through a simple bank transfer. 

Trusted Third Party Protection
All capital is held & maintained by our Separately Managed Account provider, Praemium, backed by JPMorgan HSBC & ANZ.
The Nucleus Wealth

Solution
Nucleus Wealth was created to bring premium wealth services to all Australians. We want to give everyone the opportunity to plan for their future so they can live securely and guilt free in the present.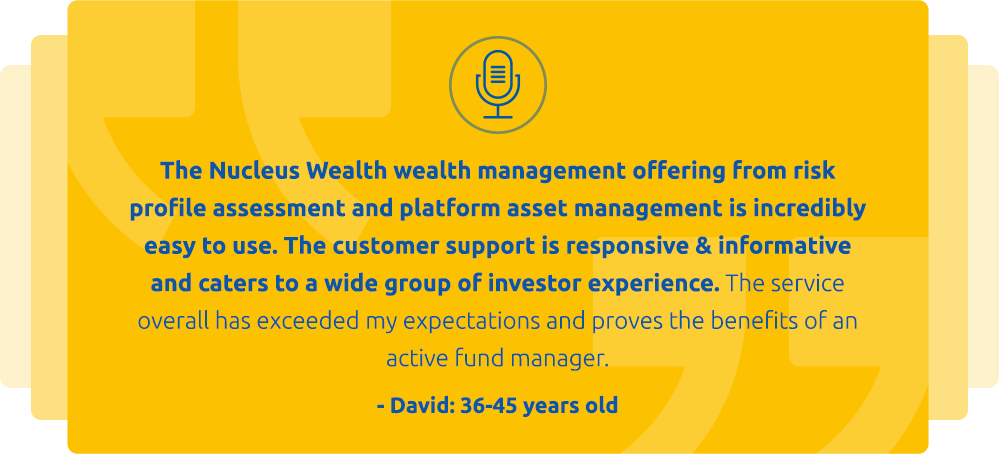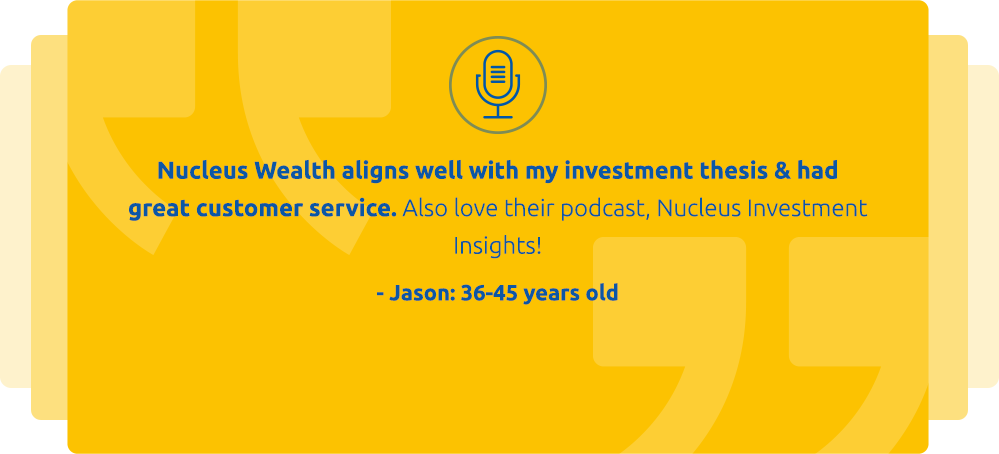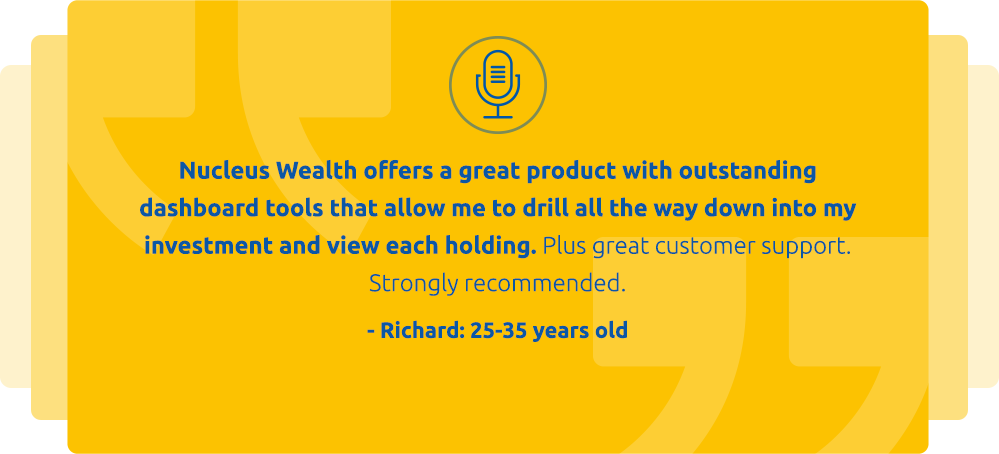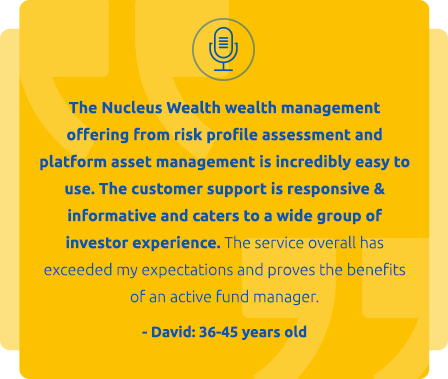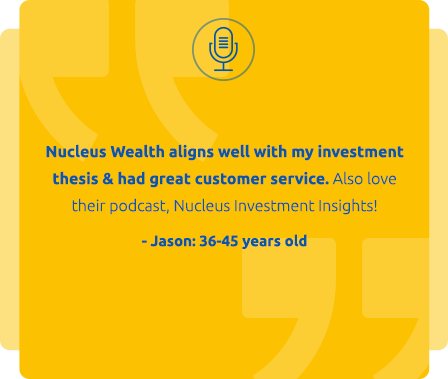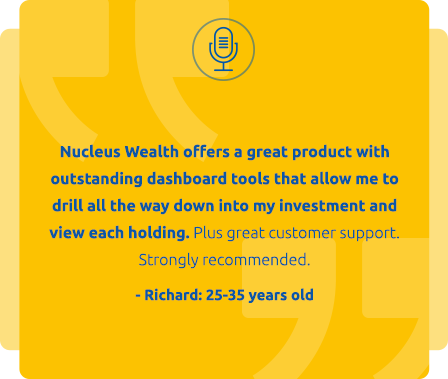 Get In Touch
Book a complimentary call with one of our financial advisors to discuss your options.
Book A Call Now

Learn More
Check out our investment resources section to read our latest articles, monthly performance reports, watch our webinars and listen to our Nucleus Investment Insights podcast.
Wealth Management Resources