The Nucleus Wealth 

Solution
Personalised investment management. 
Super investments: personal super and SMSFs

Non-super investments: individual, joint, company and trust

Personalise to your ethical1Responsible investing disclaimer beliefs or investment outlook with our screens and tilts

Choose between active and passive management of your investment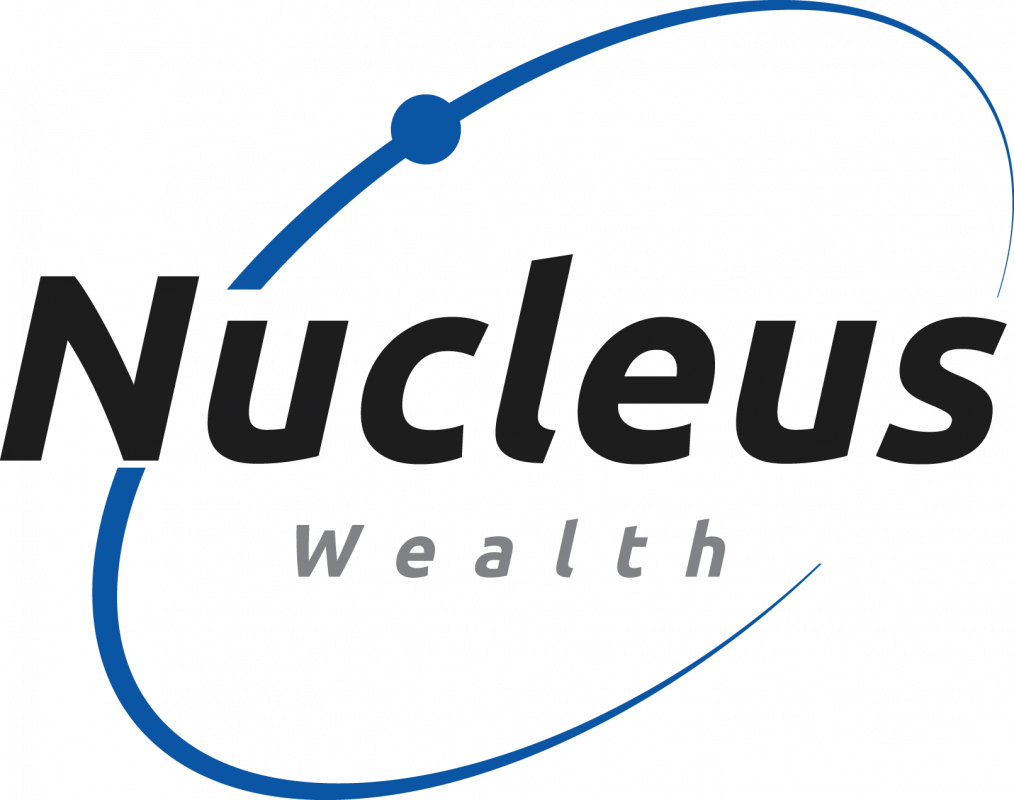 Direct

Indexing
Direct indexing lets you personalise passive investments. Like an ETF made just for you:

Choose the index(es) you want to invest in. 

Personalise that index(es) with our sreens and tilts. 

Submit your application, and fund it.
Active

Investment Management 
Nucleus Wealth's active investments philosophy is that high-quality assets at reasonable prices provide the best investment outcomes for investors.

Multi-asset and Australian and international equity investment options. 

Personalise these with all our screens and tilts.

Minimum investments start at $10,000.

Use our digital advice to find out the best mix of Nucleus Wealth investments for you.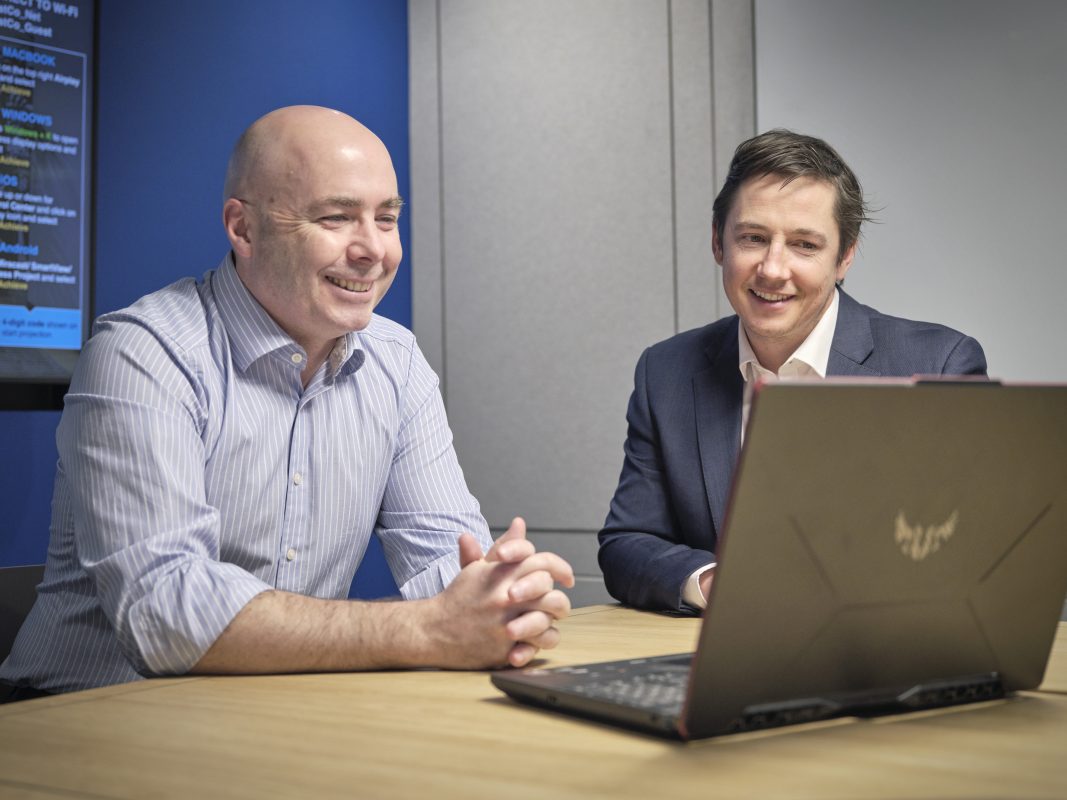 Why Choose Nucleus Wealth
As Your

Investment Manager?

Personalisation 
Make your investment personal to your beliefs, situation and outlook. Create and customise your investment within 10-20 minutes through our online onboarding portal.

A Safe Investment
We only invest in high quality securities to reduce risk. Your investment will only hold blue chip international and Australian shares, cash and government bonds.

View your entire investment portfolio in your investment portal, outlining your asset weightings, which stocks you own and why.

Active & Passive Investment Solutions
Offering both actively & passively managed investment portfolios, we provide a wealth management solution best suited to your goals & preferences.

Change Your Preferences Anytime
Update your portfolio anytime & anywhere for your ethical2Responsible investing disclaimer, risk & income preferences. Deposit or withdraw anytime through a simple bank transfer. 

Trusted Third Party Protection
All capital is held & maintained by our platform and account providers Interactive Brokers, Praemium and Xplore Wealth. Who are backed by global custodians such as J.P. Morgan, HSBC, State Street and ANZ.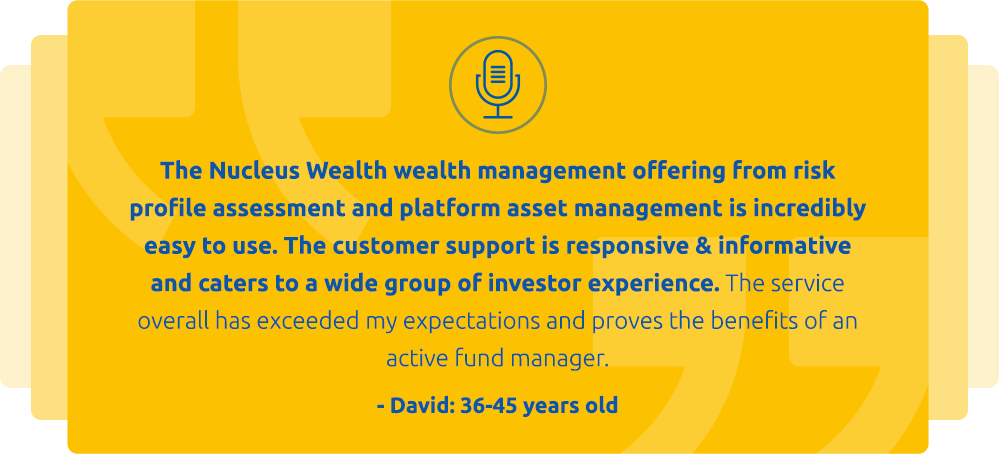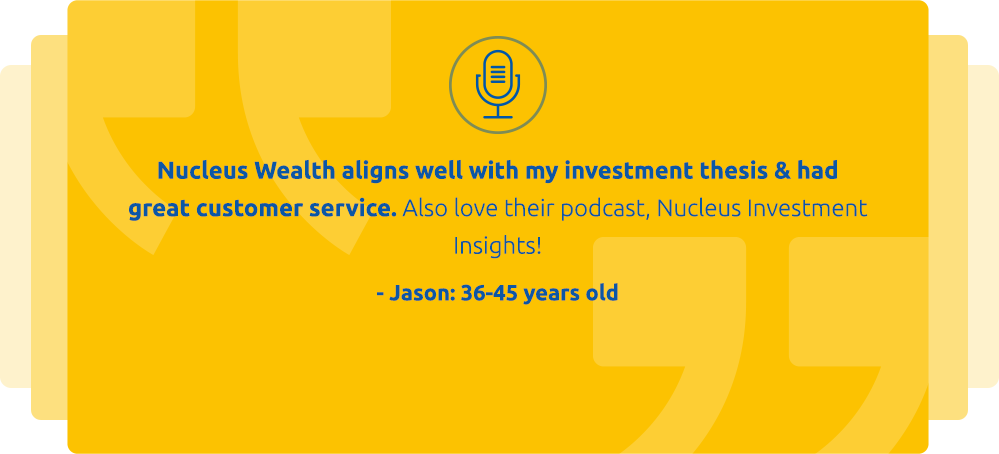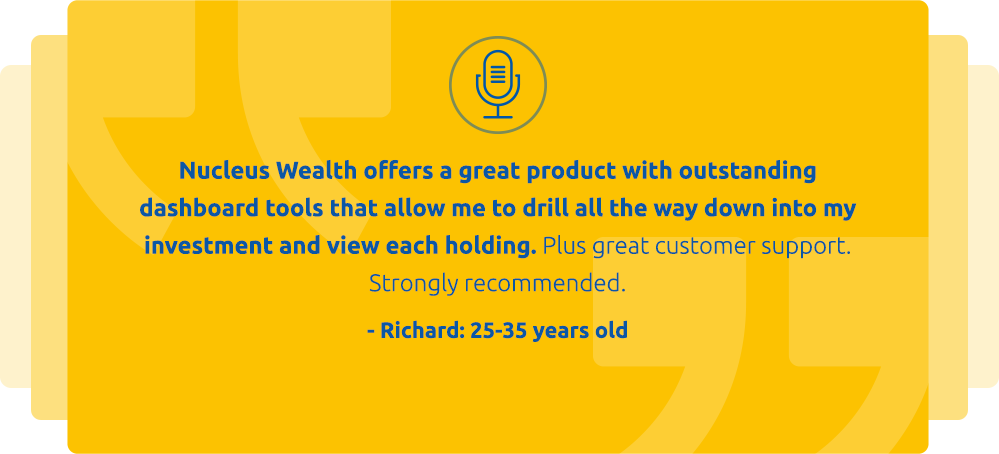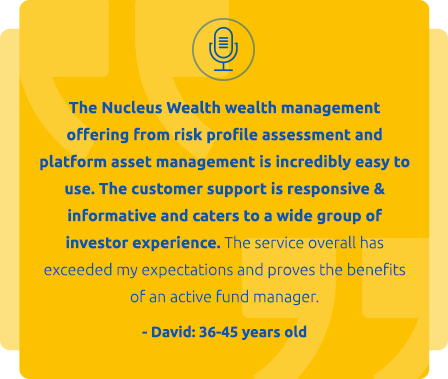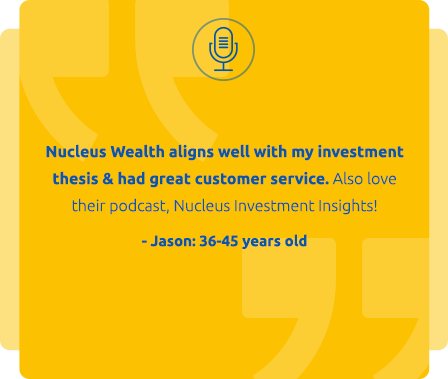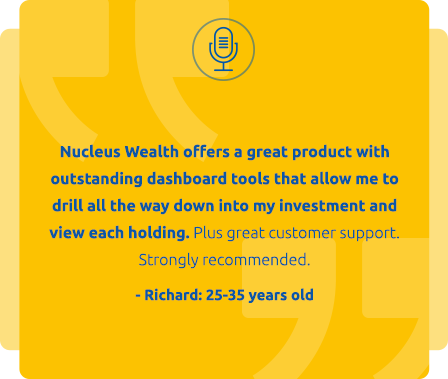 Get in Touc

h
Book a complimentary call with one of our financial advisers to discuss your options.
Book A Call Now

Learn More
Check out our investment resources section to read our latest articles, monthly performance reports, watch our webinars and listen to our Nucleus Investment Insights podcast.
Learn More

Sign Up
Sign up for Nucleus Wealth Updates. 
Sign Up Now