We are very proud to announce that after 20 months of operation, we have recently hit $50m under management and consolidated all clients onto the Praemium platform.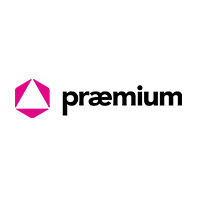 We have successfully used Praemium for our Personal Super accounts for the last 6 months, and are very happy with the service and client experience. 
There are several key benefits Praemium offers:
Lower administration cost. As we have grown in total Funds Under Management, we are able to
negotiate lower administration costs for all clients on the one platform. These lower
administration savings are passed directly to our clients. A cost comparison of your account is
provided in the Cost part of this document.
Higher interest on uninvested cash. Praemium offer 0.35% more per annum on cash holdings in
their platform.
Lower Trade Costs. Praemium trade costs are substantially lower than current costs. Our
experience to date has been trade costs on Praemium are about half of the trade costs, and up to
70% cheaper.
Improved end of year reporting. We have reviewed the annual tax reports provided by
Praemium and are confident the new reports will make tax reporting much simpler.
Family account aggregation. Praemium offer the ability for family and related accounts to be
aggregated for administration fee calculation purposes. This can mean significant fee savings and
can include client's personal superannuation accounts.
Improved Client Portal. The Praemium client portal has won numerous awards, and offers more
transparency and functionality.
Easier for you to buy or sell. Using Xplore Wealth (Linear) we offered the option for clients to exit
more quickly at a higher cost or to wait for us to group trades (usually weekly) to reduce costs.
Praemium groups trades across all clients on the platform, which means you can buy or sell any
day at the same low rate.
We welcome you to check out what an investment with Nucleus Wealth, powered by Praemium, looks like for you through our obligation free, onboarding portal. Simply click on 'Yes, I am ready to get started' in the box below.