We have a number of Automobile and Auto Component stocks in our portfolio and September was a good month for both sectors with many of the stocks adding 10%+ over the month. A few have continued the performance into October (GM, in particular, was up 12% last month and another 14% month to date). We also have a number of semiconductor and hardware stocks in our portfolio which have some exposure to cars adding technology in the coming years.
In aggregate, it means that we are more overweight the sector than we wanted to be and we are looking at where we should be taking some profits.
The Auto sector is relatively cheap – although much less so than it was 6 months ago. But there are a bunch of complicating factors: the switch to electric vehicles; the rise of ride-sharing; increased vehicle longevity; the dawn of autonomous cars; increasing US auto-loans including subprime (i.e. a lot of the increase in US car sales has been debt-driven growth); significant pension liabilities complicated by low investment returns and the increase in software/digital components in cars.
Combined, the outlook is unclear and there is the potential for significant shifts. There are reasons for the sector to be cheap, but the question is about how cheap it should be.
Here are a number of charts that we are looking at as we consider which stock/s to lighten: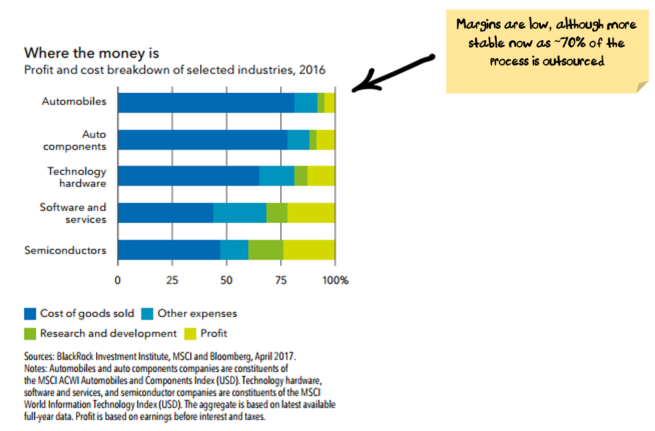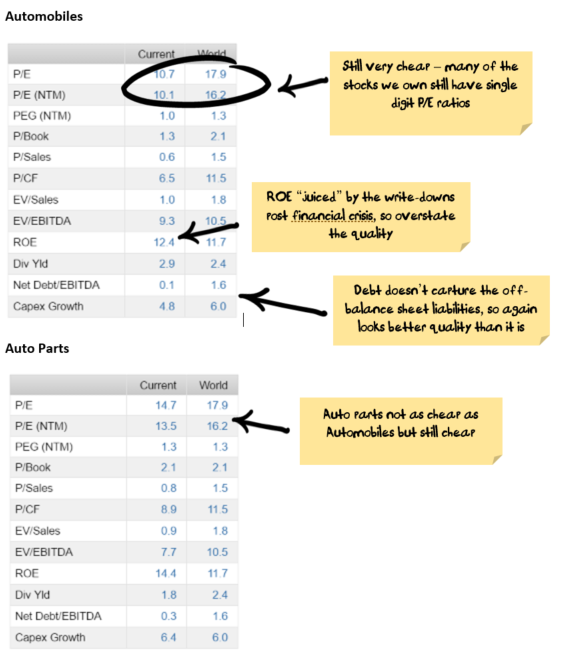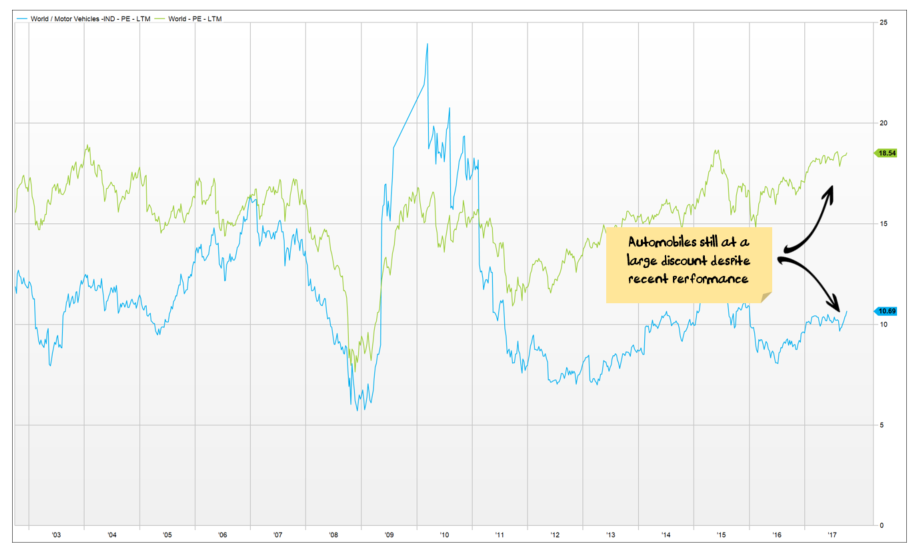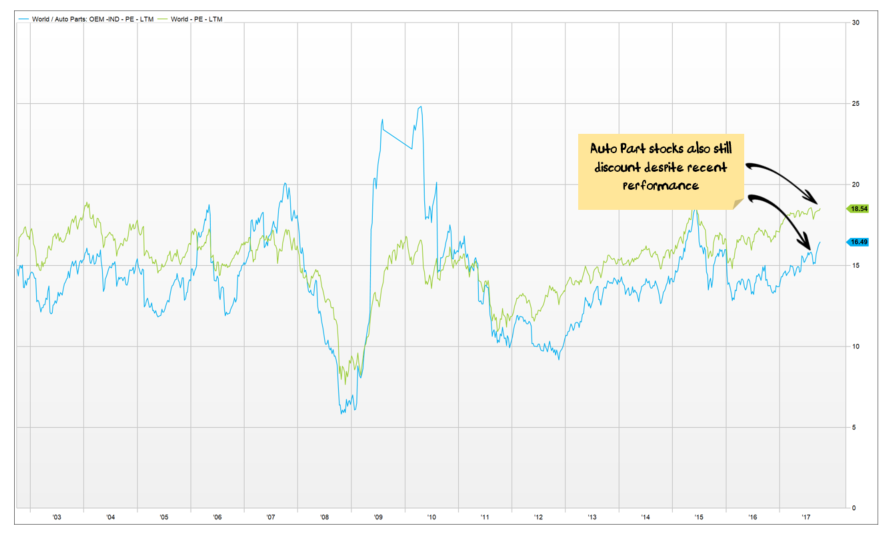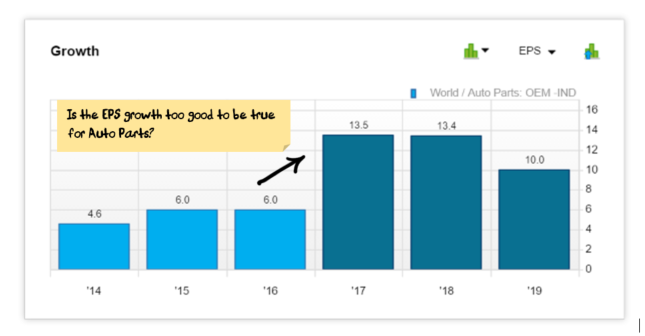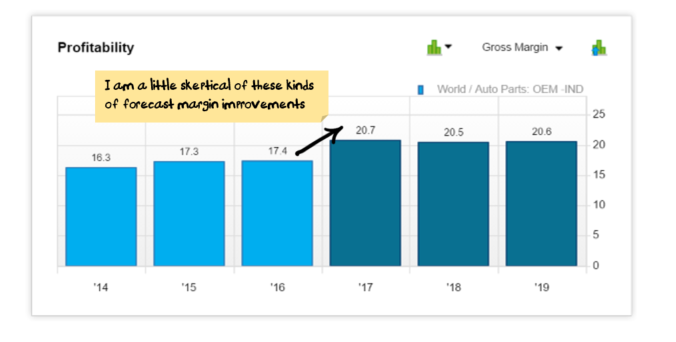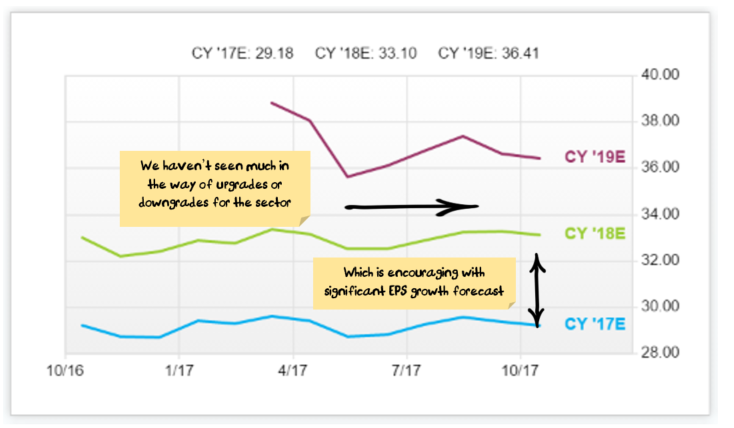 Where does this leave us? The sector gives us an exposure to Trump tax cuts,  continued low interest rates and it is generally cheap.
I want to keep some exposure but don't want too much of the portfolio's performance riding on the fortunes of a sector that is subject to significant change. 
The sector has higher risks than the market generally, so if it continues to outperform the market we will be likely to continue to take profits.
  Damien Klassen is Head of Investments at Nucleus Wealth.
The information on this blog contains general information and does not take into account your personal objectives, financial situation or needs. Past performance is not an indication of future performance. Damien Klassen is an authorised representative of Nucleus Wealth Management, a Corporate Authorised Representative of Integrity Private Wealth Pty Ltd, AFSL 436298.