The main concern that I have with profit growth driven by tax cuts is that it doesn't reflect true economic strength. 
So, while global earnings growth during reporting season looks impressive (Australian earnings are much less impressive) I want to know what's behind it: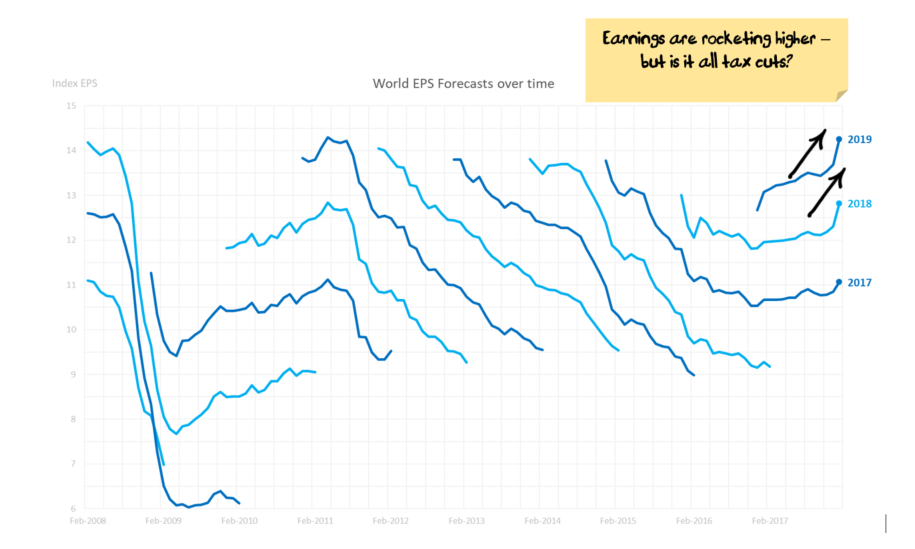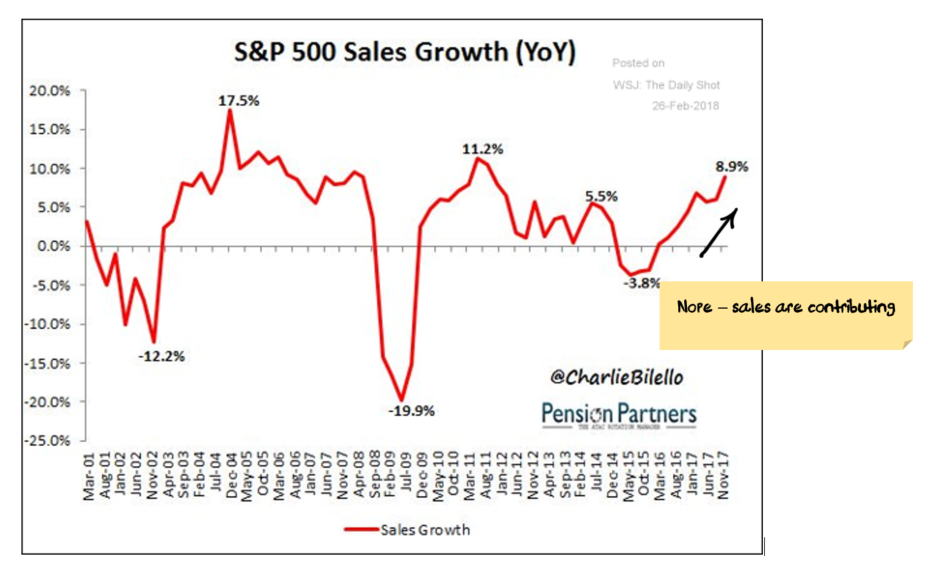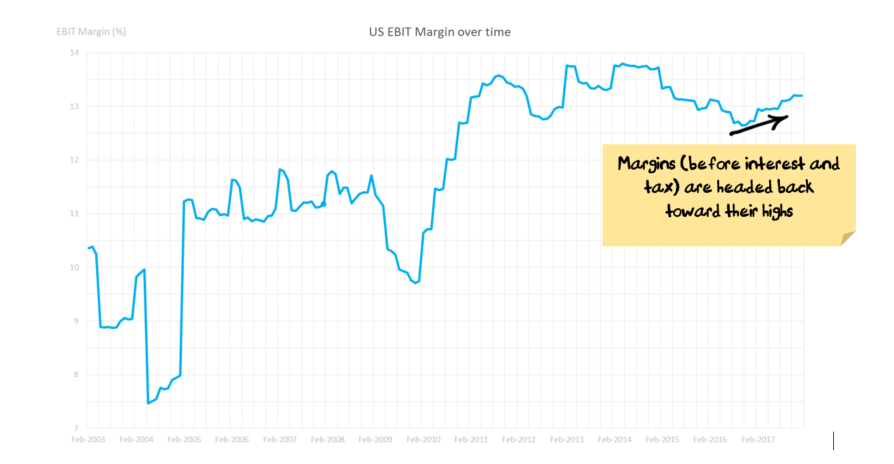 So, it is an interesting asset allocation decision:
Markets are expensive, we are late in the cycle, Trump is pouring short-term tax cut fuel onto the fire, the US market recently fell 10% and there may be a further unwind in indirect volatility strategies. 
But, fundamentals are rock solid. Earnings growth is good, margins are re-approaching long-term highs and sales are turning up.
It is important not to get carried away at this stage of the cycle, but the strength of earnings is making that hard.
Damien Klassen is Head of Investments at Nucleus Wealth.
The information on this blog contains general information and does not take into account your personal objectives, financial situation or needs. Past performance is not an indication of future performance. Damien Klassen is an authorised representative of Nucleus Wealth Management, a Corporate Authorised Representative of Integrity Private Wealth Pty Ltd, AFSL 436298.