Good news: Stock selection continues to support performance with our international portfolio outperforming a falling world market. Bad news: Statistically, December was the worst month so far for our Tactical Portfolios. Perspective: A 3-day fall in global shares (priced in AUD) between Christmas and New Year was the only reason for the negative performance, and this reversed quickly after New Year to leave global shares well above November levels.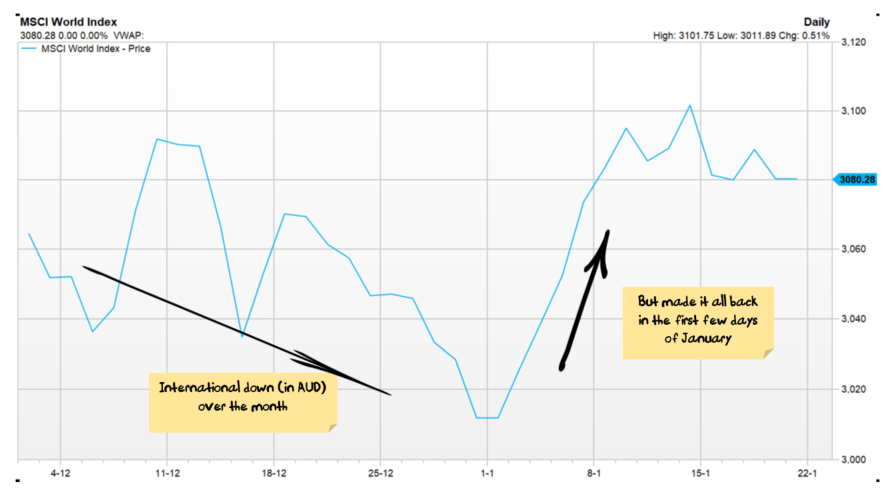 With the benefit of hindsight (and measured over far shorter periods than we would ever like our mistakes to be evaluated over!), the decision we made in November to sell down and take some profits in our equity positions was timely, and the decision to add most of those positions back at the start of January was even more so.
But we are clearly playing with fire, this late in the cycle. Our tactical asset allocation continues to be based on getting as much exposure as we dare to over-valued equities that continue to get even more over-valued while maintaining protection in case it all unravels.
Undoubtedly over the next 6-12 months, we will either regret (a) not owning enough stocks if the stock market careens higher or (b) owning too many stocks if the day of reckoning arrives earlier than we expect.  For now, we are of the belief that our portfolios have the right mix to minimise both regrets.